YOUU U Series Wall Switch and Power Point have the the certificates of approval from SAA. The products are in line with AS/NZS, which means the switches and power points can be not only sold and used in Australia, but also in New Zealand or any countries and areas from Oceania.
Now, YOUU is expanding for a wider market. The main materials are PC plastic material, copper, brass and silver contact, etc.. The usual voltage is 250V a.c. and the current is 10A. For switches, they can be 10A or 16AX; for power point, they can be 10A or 15A. 10Amp GPO and switches are widely used in the home and data center. And usually 15A are widely used for the air conditioner or out-door usage, for example 15Amp double pole power point can be used in the caravan and yacht for security.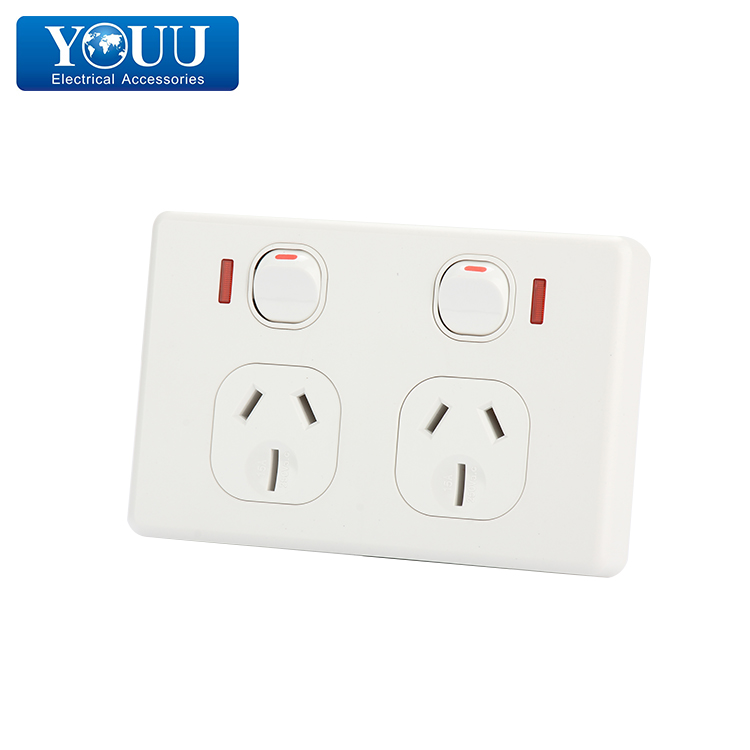 U series switch and GPO have nice PC material surface.There are white one and black one, horizontal and vertical type. And for GPO, some have neon indicators, like the 4 gang double pole power point or 15A double pole power point. They can be easily known whether the electrical power is on or off by the neon light. Of cause,we also have the silver color aluminum plate cover. It looks modern and nice, perfectly matching the U series wall switch and GPO plate. Mechanisms, like the TV point, 2.1A 5V USB, telephone point or internet point, are well matched into the YOUU's U series or Clipsal's 2000 series plates.
For more, we can talk something else next time. Thank you for your time and attention!


Yueqing YOUU Electric Co., Ltd
Steve